In the scope of climate migration, cities like Copenhagen, due to their welfare programs and high quality of life, is and will continue to be a popular destination for voluntary migration.
The team focused their research on temporarily displaced people and voluntary migrants coming to settle in Denmark. They interviewed expats, students and climate disaster victims to understand their challenges in arriving to Copenhagen, understanding the foreign systems, integrating with Danish society and their approach to solving crisis situations.
One of the insights they gathered from the interviews was that there is already vast information and resources available for newcomers to access, both online and offline. However the place and the moment this information is made available to them is not optimized to their needs, thus voiding its purpose and meaning.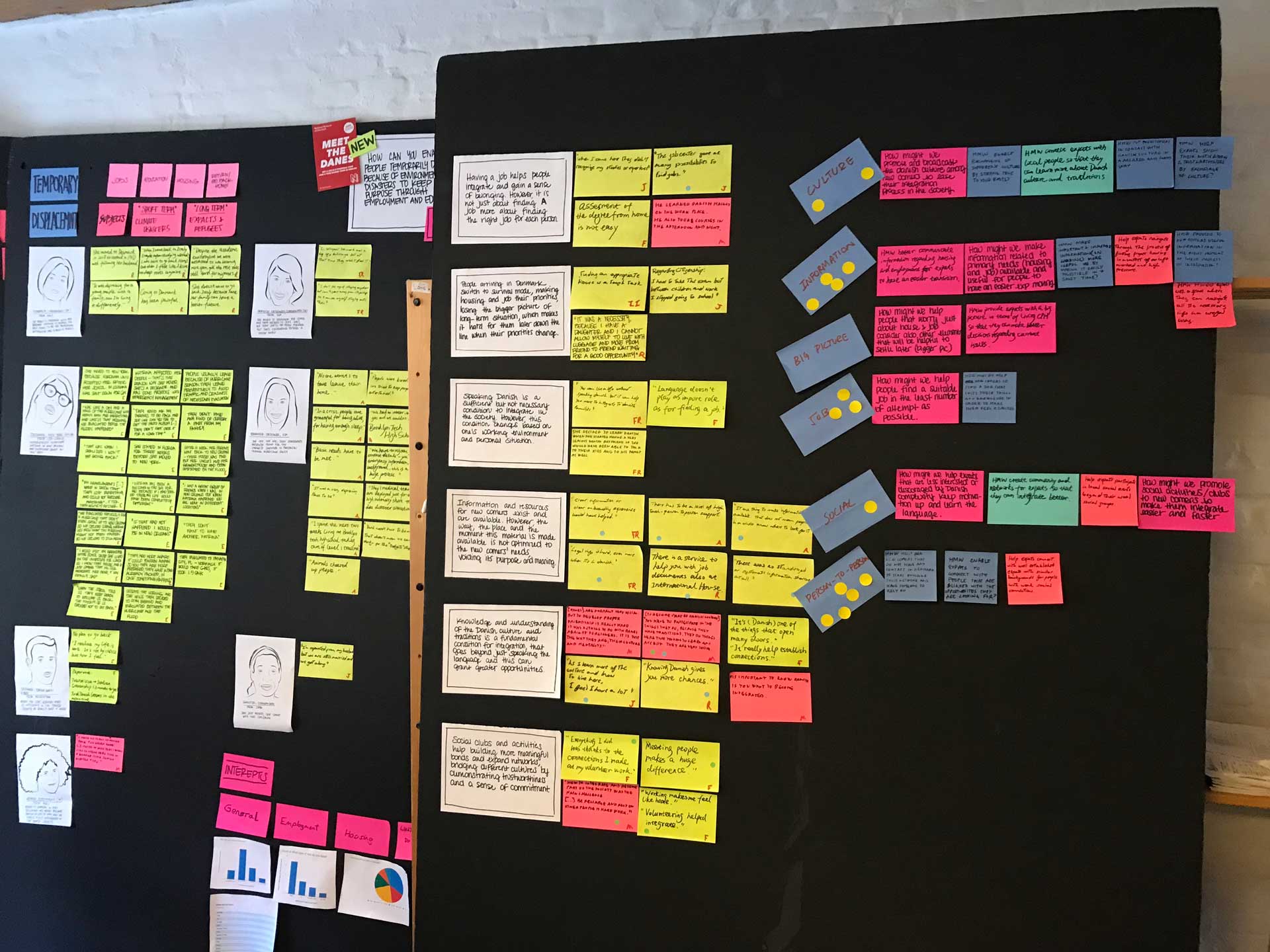 TIPS service user scenarios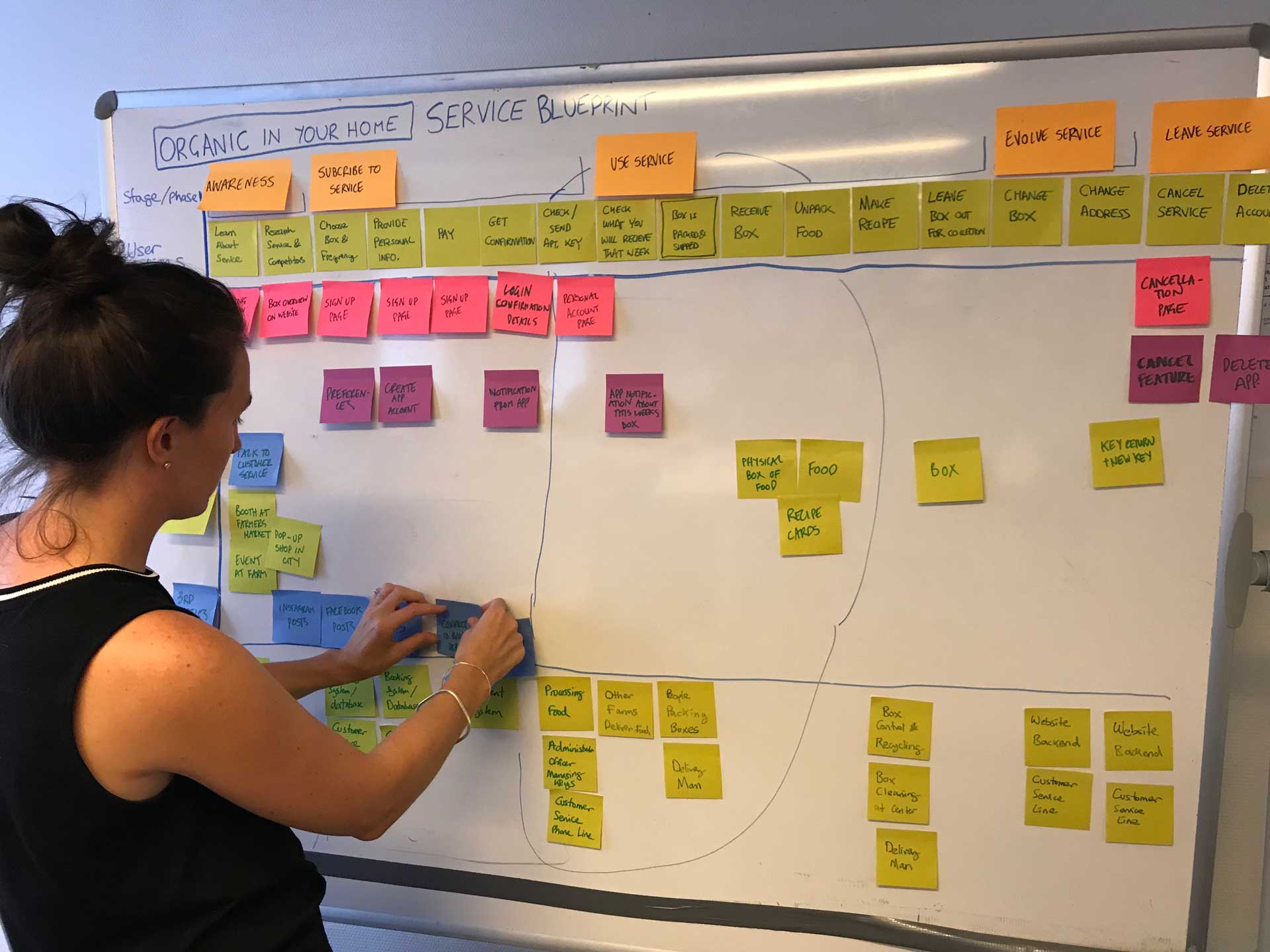 For this service design project, the team landed on the concept of TIPS: Tailored Information Provider Service. TIPS organizes free city tours for newcomers to help them better absorb the vast multitude of Danish processes and information in an engaging and interactive way. By taking people to locations like the International House, bank, library, etc, TIPS provides them with the know-how of the most essential processes on location, thereby unburdening people from information overload.

The team designed the whole tour and a few artifacts for the different touch points along the journey. They created TIPS tour flyers and a website and shared these across social media platforms and various information booths across Copenhagen.
While people were able to sign-up to the tour through the website, they also provided them with support through chat and email service. For the tour, they used a TIPS signboard, stickers, language cards and information booklets. At the end of the tour, they followed up with emails and a summary of the tour.
Moving forward they intend to provide further more specific paid tours and also leverage on the network of people that join the tours to provide further services.