Teaching Workshop
Creative Coding
Programming for creativity
In recent years programming has not only become an everyday tool for designers, artists, and creatives of all sectors but also a material in itself.
On the one hand, we have seen tools emerge that made it really easy to engage with programming and scripting ( e.g. P5.js, Processing.org, Arduino.cc but also Adobe Illustrator, Rhino3D, and IFTTT, etc. ). On the other hand, our aesthetic expectations have been heavily influenced by generative and process-informed design.
Although in the community it is still discussed to what degree or even if at all creatives need to know how to program, we strongly believe that the benefits of knowing how to program outweigh the difficulties of learning how to program by far.
The very least one can learn when engaging with programming is an appreciation for the medium. This means e.g. to acquire some of the vocabulary required to communicate with avid programmers, get a better understanding of what is technically feasible, and gain a basic understanding of digital aesthetics. When becoming more adept in programming one will be able to sketch with code, build prototypes and realize entire projects. This skill set should not be underestimated. There is a big difference between telling somebody what to build and building something oneself. Iteration cycles can be kept tight, vague notions can be explored, indescribable ideas can be shaped, digital tools can be crafted. On a different tangent, the avid programming creative will be able to inquire the full aesthetic potential of new and digital media through practice.
Workshop structure
The Creative Coding workshop is an exploration of both the fundamentals of coding and advanced programming paradigms that can be held both online or in-person and is divided into two parts:
In the first part, participants will learn the very basics of programming, gradually working towards more complex and capable concepts of programming. The goal is to get everybody up to a level on which they feel comfortable taking on a self-assigned project.
In the second part of the workshop, participants, divided into teams, will be asked to develop their own projects revolving around a specific brief. There will be sessions of discussions about teams' ideas and progress and sessions of focused work with the assistance of the instructors.
The class will end with a final presentation of the projects.
Check out a few of the workshop's final outcomes here.
Co-teacher
Jose Chavarría
Dennis P Paul
Annelie Berner
Taugth at
CIID Digital Learning
CIID Interaction Design Programme
``This course should be the starting course for everyone looking for a space to learn about coding. In general, I thought that coding was going to be an stressfull and boring experience, but Andrea and Jose proved me that I was wrong. The Workshop was challenging and fun, and I learned a lot about the fundamentals of coding and creativity. Thank you guys for such an amazing week.``
— Jefferson
Public innovation
``Don´t worry, any mistake will look fantastic!``
— Danessa
Art Director
I had an amazing week and I had a lot of fun, is unbelievable how much you can learn in 5 days. Learning was never so cool.
Thanks Jose&Andrea for guiding us and being so patient and kind. I promise you this two guys will make you love coding!!!
— Ana
Industrial Designer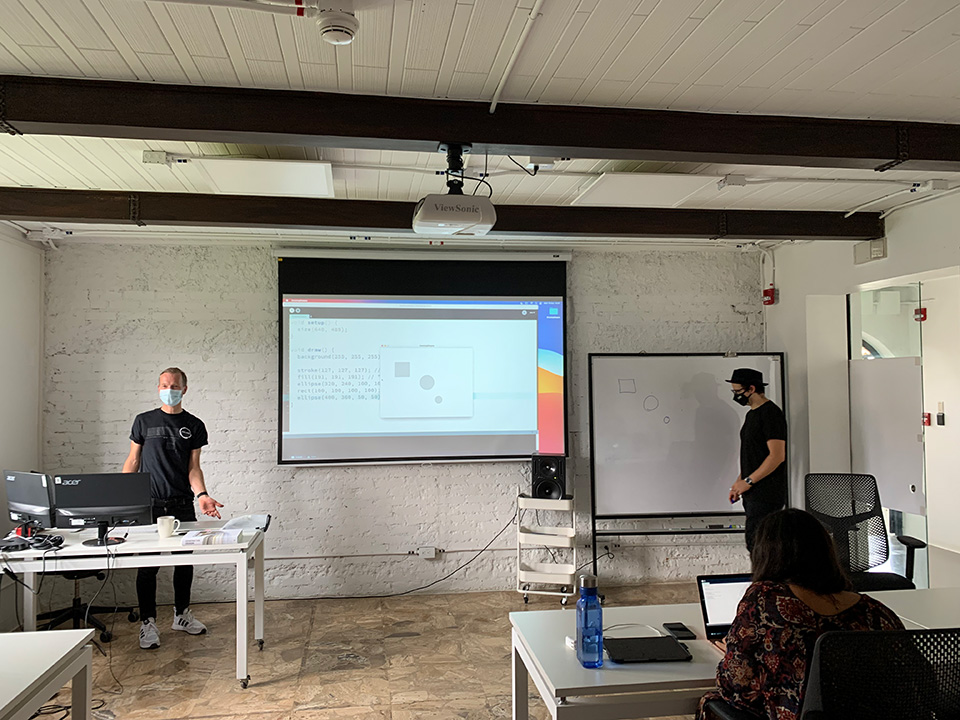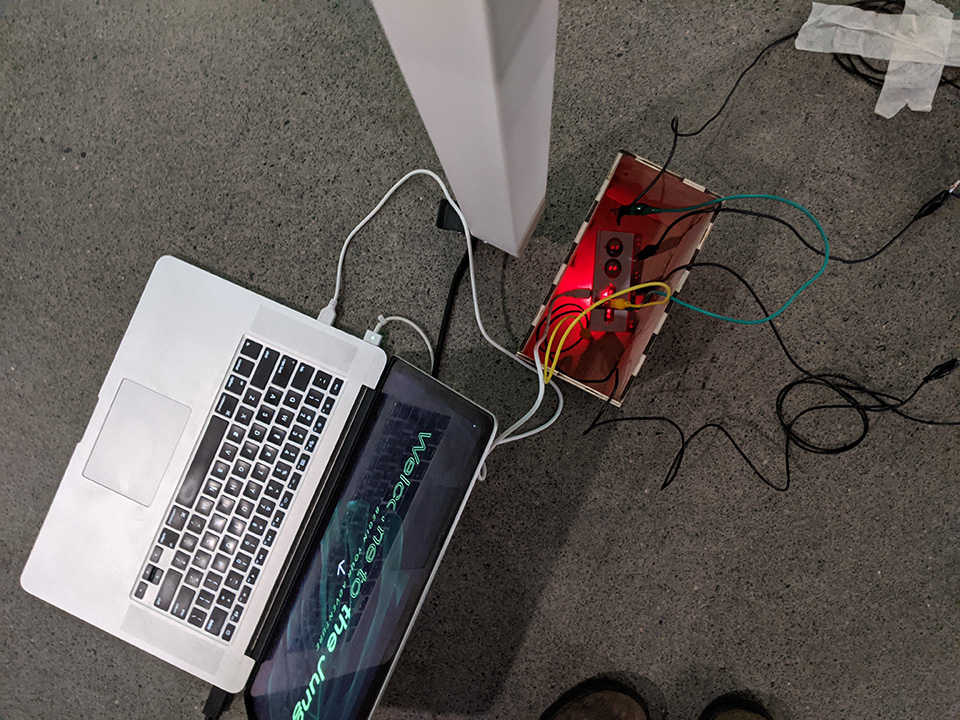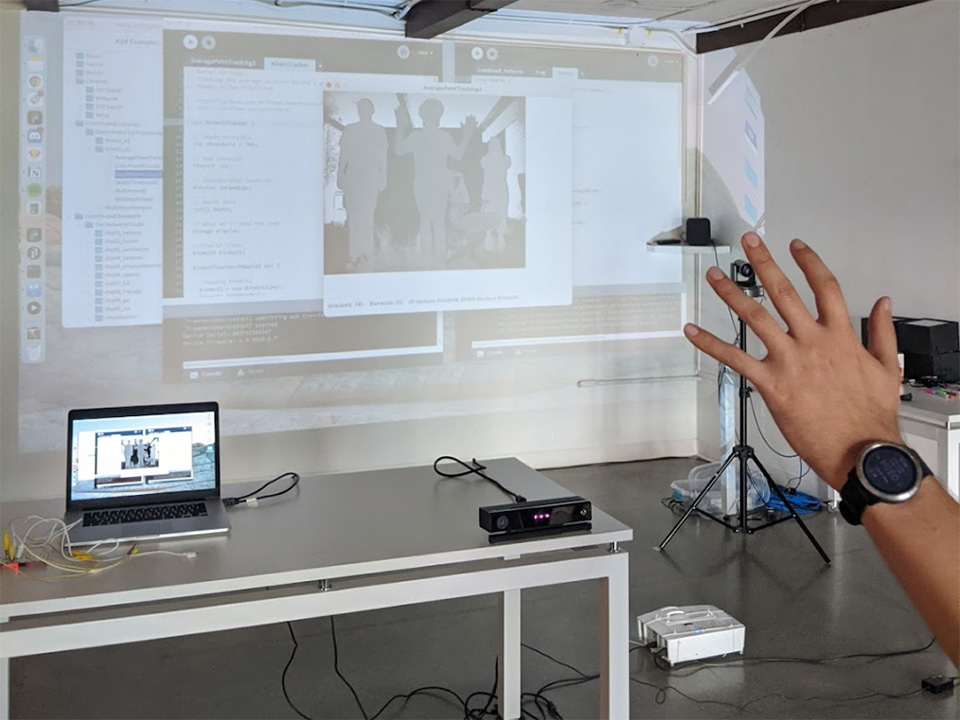 Microsoft Kinect experiments